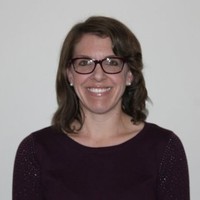 Rebecca E. Key, Ph.D.
Front-End Developer | Researcher
About Me
I am a data-driven research professional with over 15 years of experience drawing insights from novel datasets to resolve complex scientific questions and visually presenting that data in a way that conveys a message to interested stakeholders. As my interest is in front-end software development, I am currently using React to create a fitness-training app to provide athletes with a way to track their training metrics to provide actionable insights. I also have a broad interest in automation, machine learning, and business intelligence.
Employment History
Co-Founder and Front-End Developer
RacePrep.fit
January 2021 -- Present
Work directly with the below technologies for the development of RacePrep.fit: a fitness-training app to better enable athletes to track their progress and meet their goals for their desired race events:
HTML/JSX
JavaScript, including the following libraries/frameworks
React

JavaScript

Chakra UI

HTML/JSX

Git

GitHub

Emacs
Research Director
Seachem Laboratories
June 2018 - December 2020
Oversaw quality control (QC) on both finished products and raw materials
Tested raw goods from new suppliers and vendors to ensure that they meet application requirements
Updated and developed standard operating procedures (SOPs) for laboratory testing
Recruited and supervised laboratory personnel
Worked with in-house legal counsel to ensure that products met the regulatory standards for the locations where they are sold (both within North America and internationally)
Worked with customer service/technical support to help answer product questions and resolve technical challenges for Seachem customers
Performed research and development (R&D) for new Seachem products
Trained new laboratory personnel and QC staff on laboratory techniques
The following is a curated list of notable projects:
Collaborated in the development and deployment of a new production technique to increase the throughput of a key Seachem product. This new technique resulted in an approximate 100-fold increase in throughput, which also directly led to an increase in sales of this product.
Identified the need for a new product to supplement an existing product. After successfully pitching the idea to upper management, managed the entire product development cycle from initial research through final product testing.
Overhauled the QC system to ensure that all products were regularly tested according to established protocols and to ensure that all corresponding documentation was properly completed and archived such that it can be easily accessed when needs arise (such as during inspections by regulatory agencies, e.g., USDA/APHIS).
Regulatory Compliance

Research and Development

Management

Quality Control

Operations

Production

Leadership

Testing

Product Development
Postdoctoral Research Associate
The University of Tennessee Institute of Agriculture
July 2015 -- June 2018
My research focused on utilizing techniques and principles from organic and inorganic chemistry to design catalysts to convert lignin (a renewable carbon source) and lignin models into valuable fuels and chemicals, such as quinones.
Advisor: Joseph J. Bozell, Ph.D.
Designed various Co- and Cu-salens for catalyzing the phenolic oxidation of lignin and lignin models
Collaborated with computational scientists to investigate catalyst conformations
Collaborated with members within The Center for Direct Catalytic Conversion of Biomass to Biofuels (C3Bio), our DOE Energy Frontier Research Center (EFRC)
Organized a "Careers in Startups" webinar
Organized meet and greets for EFRC early-career scientists at the Spring 2016 and Spring 2017 American Chemical Society (ACS) National Meetings
Maintained laboratory equipment, including glove box and NMR
Ordered supplies and reagents for the laboratory
Trained new personnel on laboratory techniques
Mentored graduate students in the laboratory
Catalysis

Synthesis

Characterization

Carbon

Renewable Energy

Fuels

Research
Graduate Research Assistant
Georgia Institute of Technology
August 2008 -- July 2015
The following research focused on developing approaches to synthetically produce compounds isolated from macroalgae as potential drugs for treating malaria and staph.
Advisor: Stefan France, Ph.D.
Developed methodologies and total syntheses for natural products, including:

Callophycolide A, an antimalarial benzene diterpenoid
Callophycoic acids G and H, antibacterial diterpene benzoic acids

Trained graduate students, undergraduate students, and NSF REU students on laboratory techniques
Mentored undergraduate students in organic synthesis
The following research utilized advanced characterization techniques to investigate the effects of a catalyst system with potential applications to active pharmaceutical ingredients (APIs).
Advisor: Christopher W. Jones, Ph.D.
Synthesized and characterized Co-salens for catalysis of hydrolytic kinetic resolution (HKR)
Ordered supplies and reagents for the laboratory (>20 group members)
Served as safety liaison for the Molecular Catalysis Laboratory
Maintained laboratory equipment, including glove box, GC/MS, and chiral GC/FID
Organic Synthesis

Organic Chemistry

Characterization

Catalysis

Mentoring

Research

Organometallics

Pharmaceuticals
Research Assistant
Augusta University, Department of Physiology
March 2006 -- August 2008
Performed assays on cell culture media
Managed chemical inventory database
Ordered reagents and supplies for the laboratory
Served as chemical and radiation safety liaison for the laboratory
Managed laboratory website
Edited grant proposals and manuscripts
Research

Cell Culture

Laboratory Safety

Editing

Technical Writing

Website Maintenance

Inventory Management

Endocrine Physiology

Plasmid Isolation

Western Blot

ELISA/RIA
Research Aide
Augusta University, Department of Biochemistry and Molecular Biology
July 2003 -- March 2006
Performed assays on clinical plasma samples
Organized and completed any necessary paperwork on samples
Research

Biochemistry

Carnitine

Clinical Research

Regulatory Compliance

HPLC

Beta Counter
Skills
Research

Organic Chemistry

Data Analysis

Data Visualization

Front-End Development

Web Design

UI/UX

Emacs

Project Management

Scientific Communication

Technical Writing

Others

Leadership

Product Development

Formulation Chemistry

Organic Synthesis

Characterization

Regulatory Compliance

Safety

Management

Operations

Quality Control

FT-IR

GC

NMR

Flash Column Chromatography

UV-vis

Six Sigma

Catalysis

Linux (Ubuntu/Debian)

Emacs

Org-Mode

JavaScript

React

Chakra UI

HTML/CSS

Code Review

Git

GitHub
Education
Ph.D. Organic Chemistry

Georgia Institute of Technology

2008 - 2015

B.S. Chemistry

summa cum laude

Augusta University

1999 - 2005
Licenses & Certifications
General Class License

The National Association for Amateur Radio

February 2021

Lean Six Sigma White Belt Certification

The Council for Six Sigma Certification

April 2019

Six Sigma White Belt Certification

The Council for Six Sigma Certification

April 2019
Organizational Affiliations
Virtual Coffee

Hacktoberfest 2021

Contributor

Little Bellas

Mentor
Awards
GAANN Fellowship

Graduated with 4th highest GPA

Augusta University

Most Spirited Cheerleader (3x)

Augusta University
Interests
Mountain Biking
Road Cycling
Weightlifting
Running